The first "meet the artist" receptions of Art in August 2018 take place on Thursday, August 9 from 6 pm to 8 pm. These receptions are where you can learn more about the artists, ask questions about their work, and possibly see more of what they have to offer.
---
Appearing at Studio on the Common, 22 Church St., are Michiko Katsumi and Carolyn Latanision.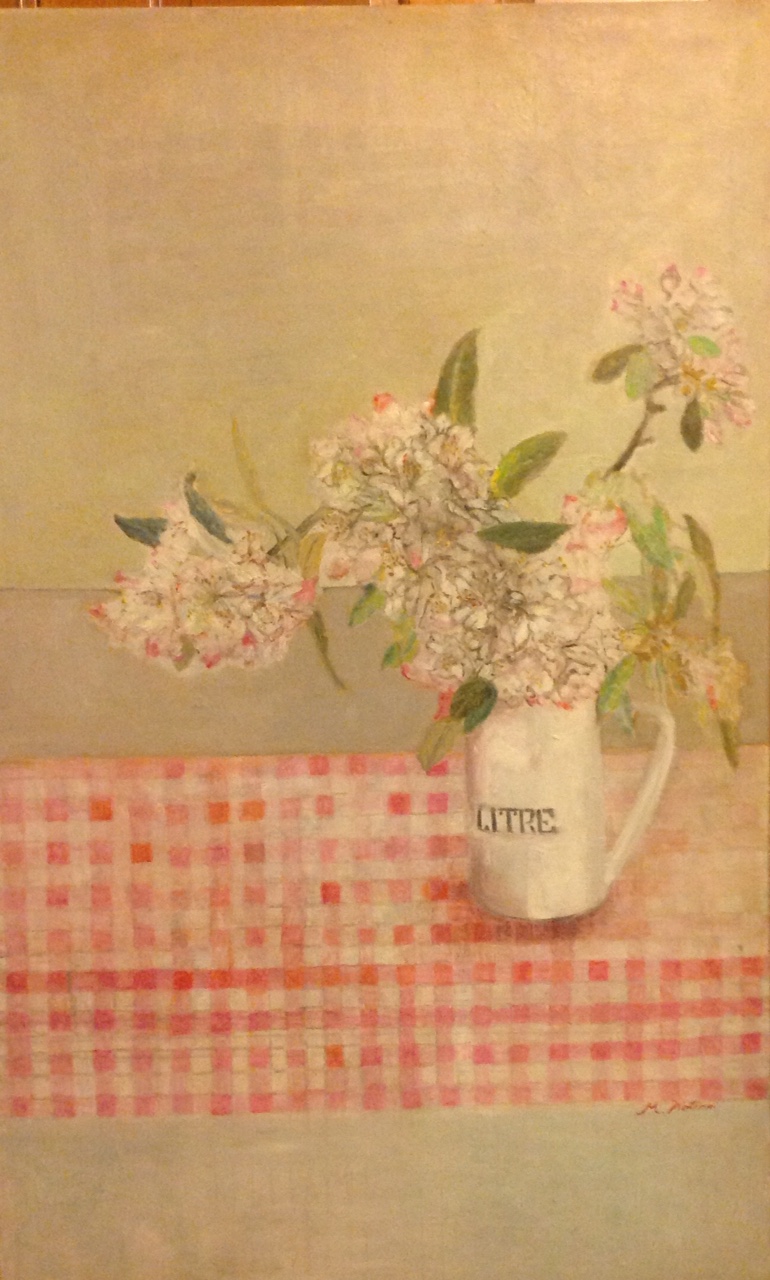 Michiko Katsumi is a native of Japan who now lives in Winchester. She works in "mixed media," which means that instead of using traditional materials such as oil paint or pastel, she uses everyday household materials such as fabrics, paper, and metal to create her designs.
Michiko has a deep artistic appreciation for well-made handcrafted products, such as chairs and tables, and finds these objects just as pleasing to the eye as objects found in nature. She continues to experiment with non-traditional materials to produce art with unique texture and depth.
Carolyn Latanision, a Winchester resident with a studio in Woburn, works primarily in water media, exploring its unique challenges and possibilities.  She achieves an open, lively technique, whether painting cityscapes or people, savoring rich dark textures, light, shadow, form, and the human spirit.  A native of Bethlehem, Pa., she has been building a series of paintings of the now closed Bethlehem Steel Corporation plant.  Her paintings have achieved national and international recognition, awards, and sales.
Carolyn is a signature member of a number of nationally recognized art societies including the National Watercolor Society, Rocky Mountain Water Media Society, Pennsylvania Watercolor Society, Philadelphia Water Color Society, New England Watercolor Society, Catharine Lorillard Wolfe Art Club, National Association of Women Artists, and Whiskey Painters of America.  She is a designated Copley Master in the Copley Society of Art in Boston.
---
Appearing at the Rubini Art Gallery, 22 Park St., is Lucia Rubini.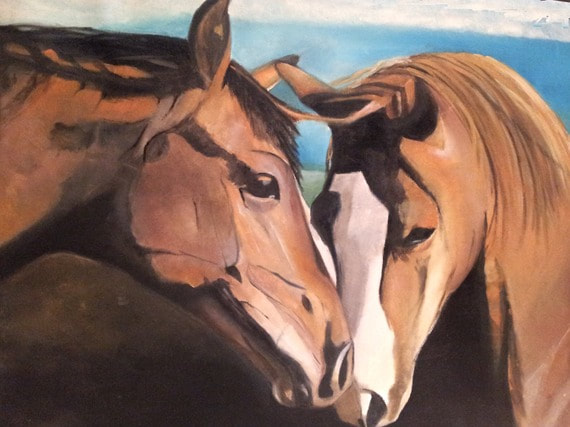 Lucia Rubini was born in Bari, Italy (the capital of the Puglia region, on the Adriatic coast). ​She attended the Academy of Fine Arts and completed her studies at the Art Academy of Boston. In 2010 she opened a personal gallery: the "Rubini Art", an exhibition center and a place of education for young modern art lovers, with numerous subjects, such as the equestrian environment, historical figures, biblical and a maritime landscape. The gallery shows numerous works by Lucia Rubini as well as works by her students.