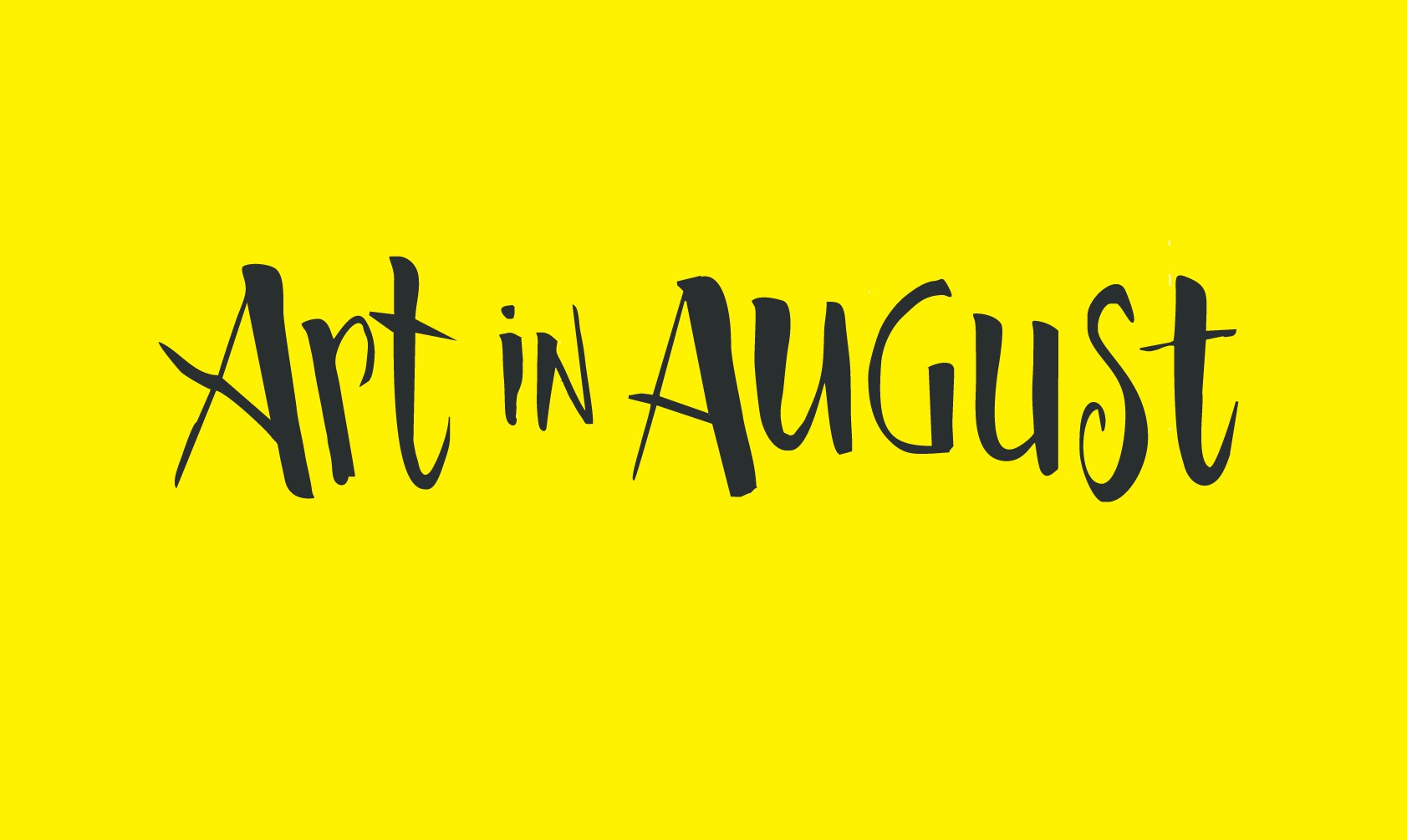 Art in August is coming! Every August for the past twenty years, Winchester businesses and artists have collaborated to turn the downtown area into an arts colony. Participating businesses provide space in their windows or within their shop where artists can display their work. Several businesses have also hosted Thursday evening receptions featuring one or two exhibiting artists.
Residents enjoy spending time downtown to view the art exhibits, artists get some welcome exposure, and businesses support their community—and often get to meet some very interesting artists. Last year, 29 businesses opened their doors (and windows) to 30 painters, photographers, potters, fabric artists, jewelry-makers and other artists. The event organizers match artists with businesses and ensure that the art is properly displayed according to the requirements of the business and of the artist.
The tradition continues this year, with additional activities planned in support of the 20th anniversary, including a grand opening reception on Thursday, August 1 at the Griffin Museum of Photography, and an expanded Art in the Park at the Winchester Common on Saturday, August 17.
If your business is among those in the downtown area that is willing to display art either in your windows or inside (or both), please consider making a commitment today by emailing completing the participation form (either online or available as a PDF that may be mailed with payment to the Winchester Cultural Council). Each hosting merchant pays $50 to support the event.
Art in August is sponsored by the Winchester Cultural Council and the Winchester Artists Network (WAN).
All events are free of charge to the public.
---
For More Information
Read about Art in August 2018.
Click to see a video about Art in the Park, part of Art in August 2017.
---
Note also that artists from the Winchester Artists' Network sell their creations all summer at the Winchester Farmers Market on the town common.