Three "meet the artist" receptions take place on Thursday, August 15 from 6 pm to 8 pm, at Bespoke of Winchester, 25 Thompson St., The Hive of Winchester, 553 Main St., and Berkshire Hathaway HomeServices Commonwealth Real Estate, 39 Church St. These receptions, part of of Art in August 2019, are where you can learn more about the artists, ask questions about their work, and see more of what they have to offer.
---
Appearing at Bespoke of Winchester, 25 Thompson St., is Dan Brenton.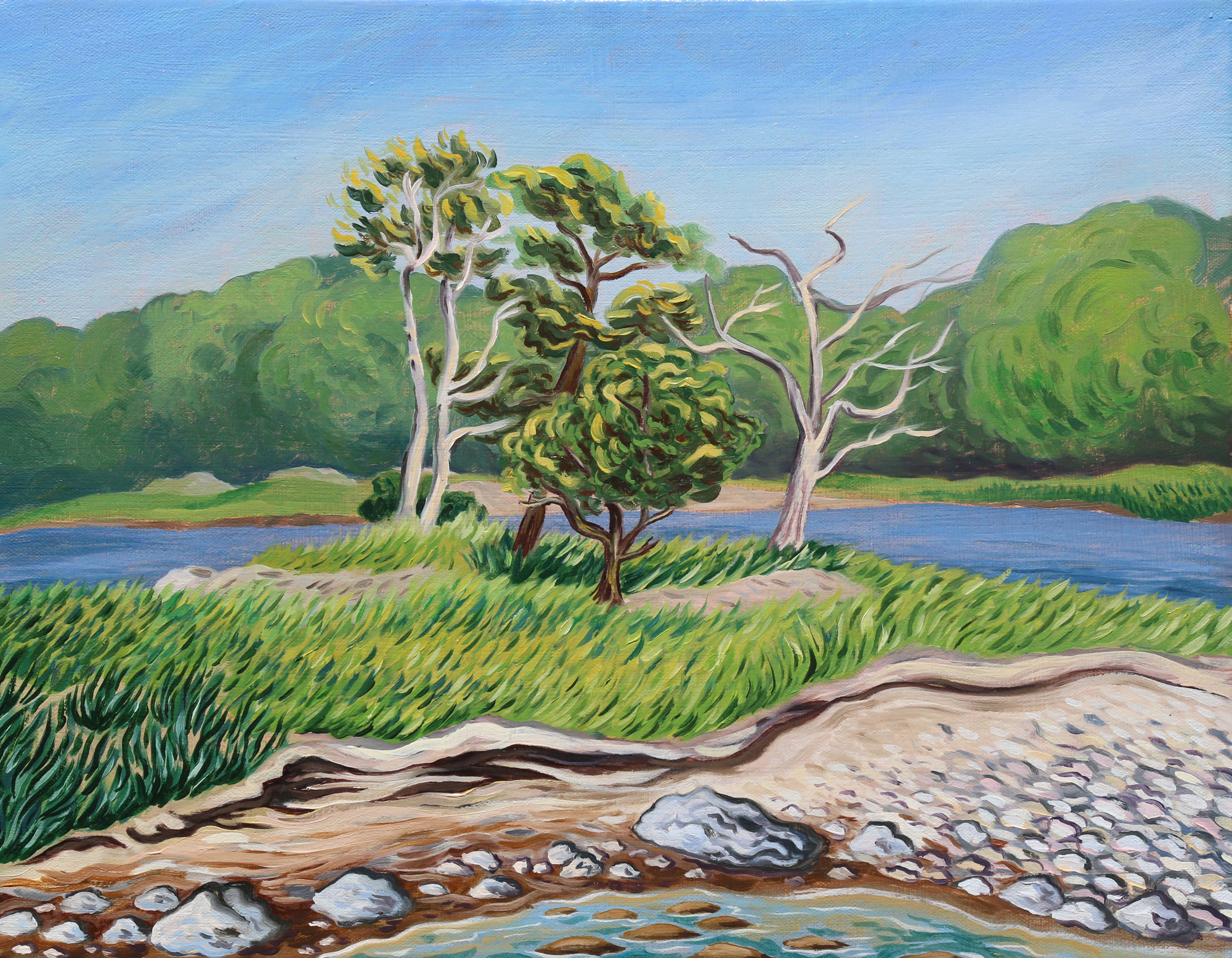 Dan Brenton spent his childhood playing in the streets of his quiet Boston-area suburban neighborhood and along the shores of Cape Ann near his family's beach house. Dan graduated from Salem State University in 2012 with a Bachelor of Arts with a concentration in printmaking.  
Dan's artistic focus changes as he interacts with the world differently; in 2016 he shifted to writing and photography as he was riding his bicycle across the country; upon returning home he turned to painting as a way to process the seven month journey. His most recent work, shown in Art in August, represents his growing love of spending time in nature. Dan began painting outside this summer: his impressionistic landscapes focus on capturing the light, colors, and energy of a place.
---
Appearing at The Hive of Winchester, 553 Main St., is Pat Denn.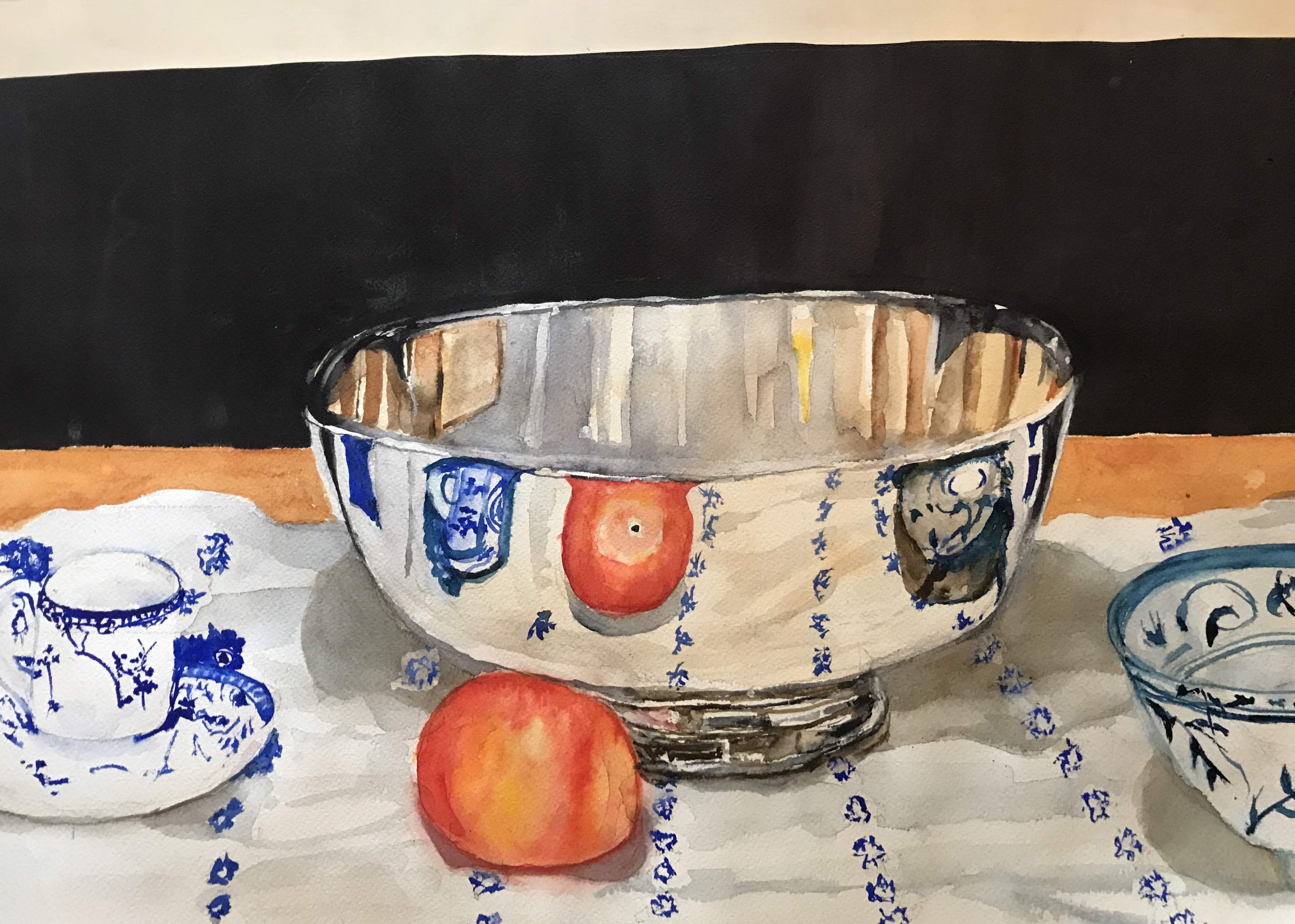 Pat Denn has been studying and painting watercolor art for 18 years. Since retiring from a long career in higher education, she is free to concentrate on the challenges of the medium. She is fascinated by the play of light and shadow and how they transform everyday objects and scenes into something extraordinary. She paints landscapes, cityscapes, still life, and occasionally portraits.  Her work has been displayed at Arlington Center for the Arts, the Winchester Public Library, the West End Public Library, Art in August, Northeastern University, and the Massachusetts State House.  She has lived in Winchester for 34 years.
---
Appearing at Berkshire Hathaway HomeServices Commonwealth Real Estate, 39 Church St., are Jan Powell and Wendy Jo New.
Jan Powell is a British-born artist now living in Winchester. She spent three decades in England as a tutor of Art and Design. Between August 2001 and June 2002, she was posted to a high school in Vermont for the Fulbright Teachers' Exchange Program and fell in love with New England. She moved here permanently in 2005. Jan's studies have included Art History, Literature, Philosophy, Psychology, and Education; she also holds a Master of Arts in Printmaking from the University of the Arts, Camberwell College, London. She is a member of the Cambridge Art Association, the Winchester Artists' Network, and the Monotype Guild of New England. Her work for Art is August is monoprint collage, with is essentially printed painting that can be done using a variety of techniques.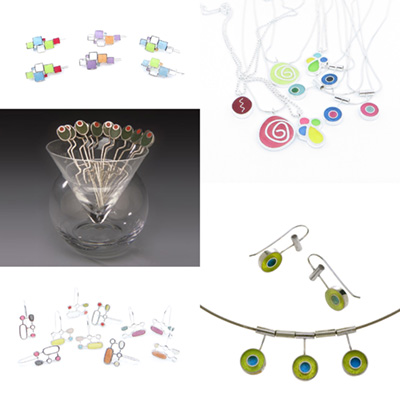 Wendy Jo New produces fine contemporary jewelry and other metal designs, primarily in the precious metals of silver, argentium, gold, palladium, and/or platinum.  These are often further defined with the addition of texturing, gemstones and other unique lapidary, or resin inlay. She finds designing and fabricating engagement and wedding bands and other jewelry, often with people's own stones, particularly meaningful. She sells her work at galleries and shows and also teaches courses and provides private instruction in jewelry-making and metal fabrication.