The first two "meet the artist" receptions of Art in August 2019 take place on Thursday, August 8 from 6 pm to 8 pm. These receptions are where you can learn more about the artists, ask questions about their work, and see more of what they have to offer.
---
Appearing at Waterfield Sotheby's International Realty, 48 Mt. Vernon Street, are Betty Stone, Denise Konicek, Kiyomi Yatsuhashi.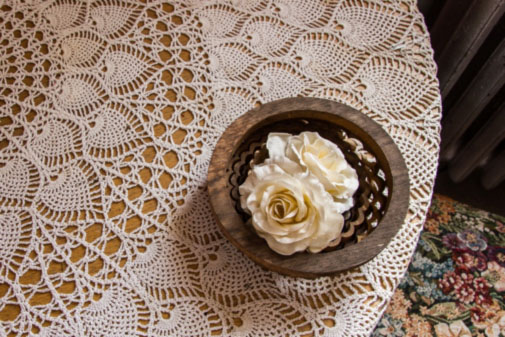 Betty Stone is a native of Boston and current resident of Arlington. She has taken critique classes with Emily Belz (2015-2016, 2018, 2019) and was a member of the 2012 Photography Atelier16 with Karen Davis and Meg Birnbaum at the Griffin Museum of Photography in Winchester. In addition to her love of dancing, her fascination with other languages and cultural perspectives influences her photographic eye. An avid traveler and people watcher, Stone captures "slices of everyday life" and the diverse people in the places she visits. Her most recent work, called "Sense of Place" and on display throughout August at Northmark Bank. is a series of images exploring sense of place through the history, details, and current uses of the 1913 Town Hall of Arlington, Massachusetts.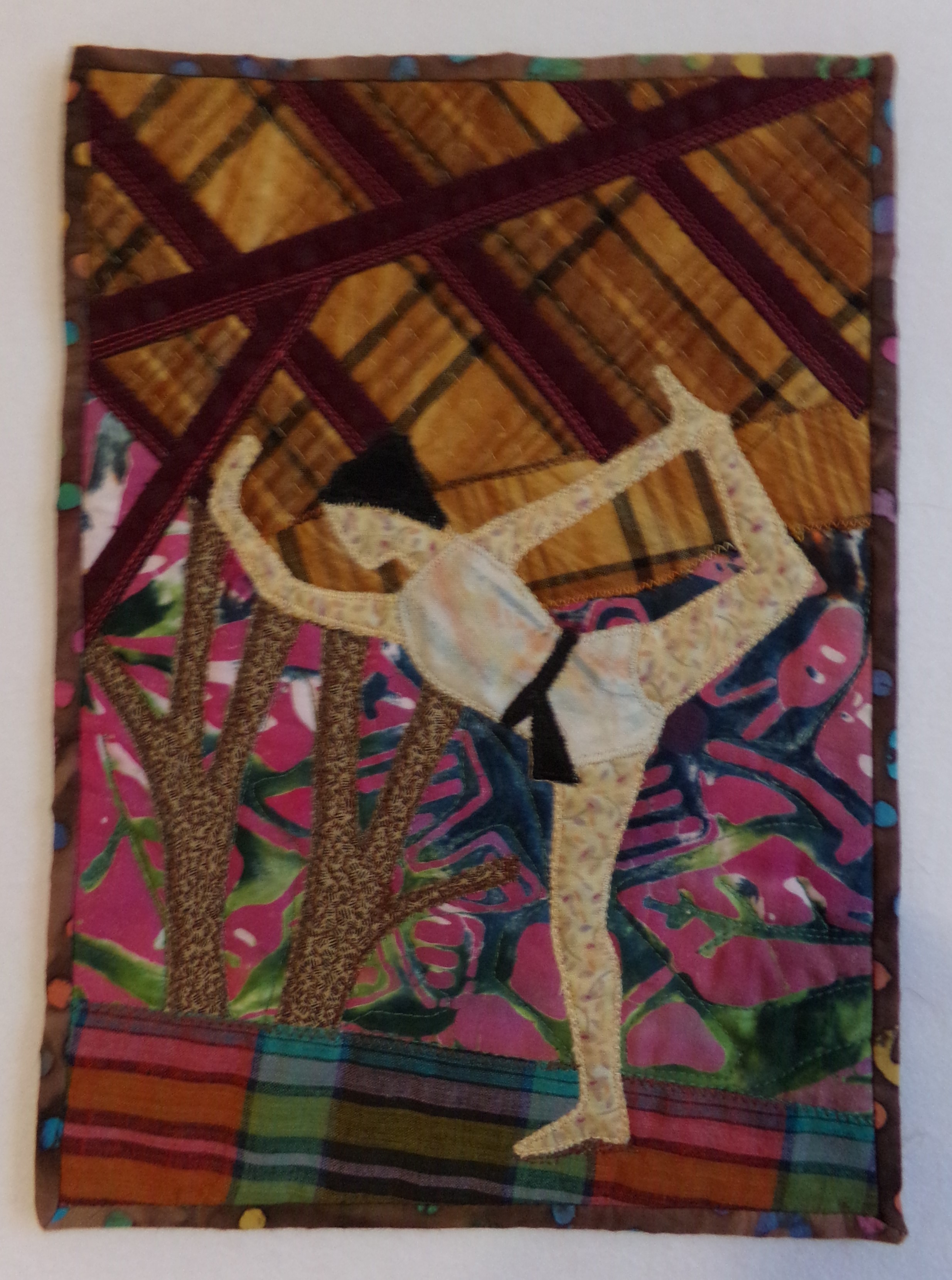 Denise (Dee) Konicek combines her training in art and her love of sewing to create quilts and other fiber art. Her traditional quilts have been juried into several national quilt shows. In 2015 Denise became a juried member of Cambridge Artist Association (CAA) and has exhibited a number of quilts at their gallery. From 2009 to 2017 Denise studied with Beatriz Grayson, former Winchester resident and internationally known art quilter. This year, Denise has joined Studio Art Quilters Association (SAQA), an international artist group. Her quilt "Flight of Idea(l)s" is currently in a traveling exhibition.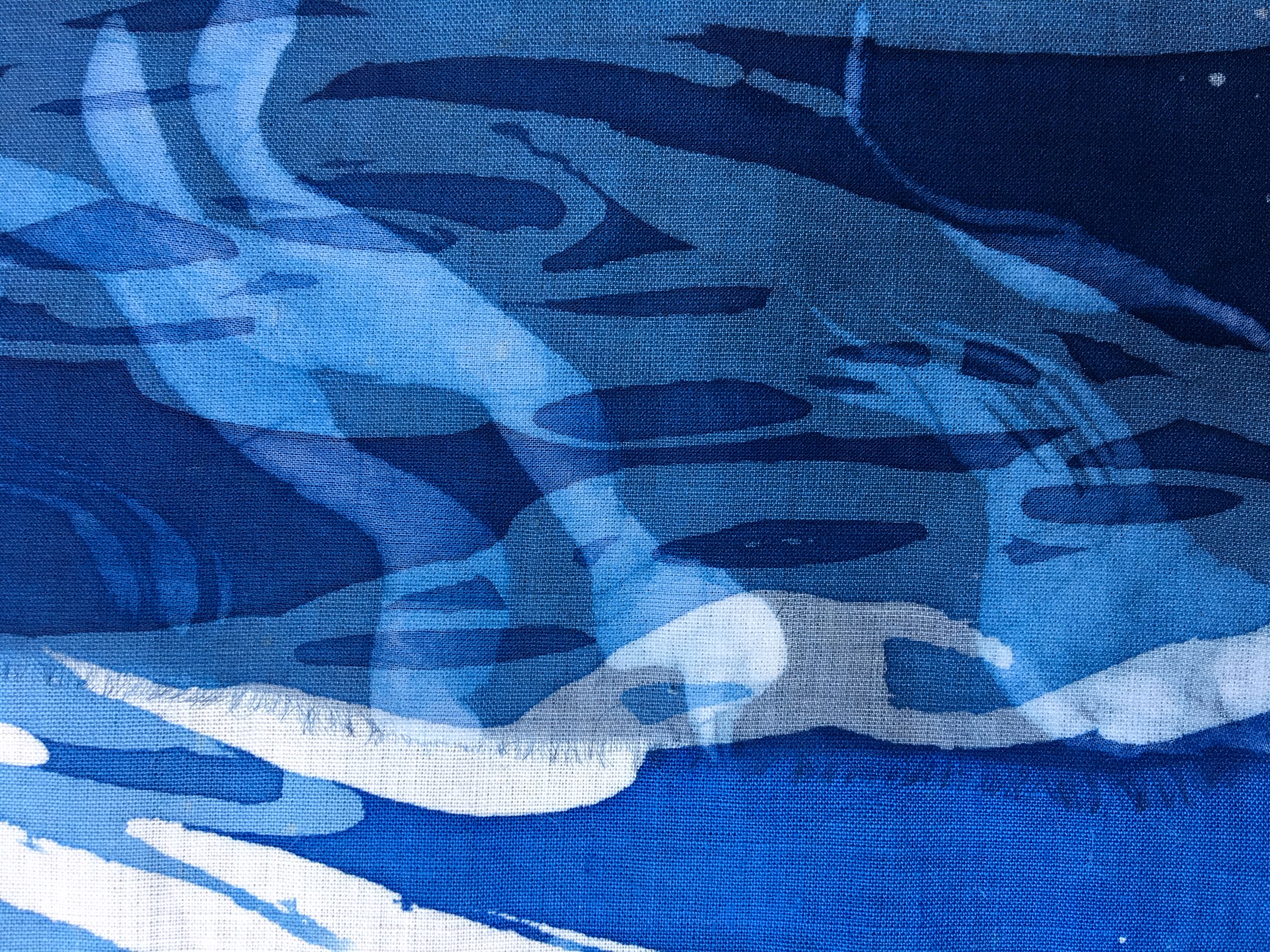 Kiyomi Yatsuhashi has been working with Japanese traditional dyeing techniques, such as indigo, rozome wax-resist, katazome stencil dyeing, for over 20 years. She writes, "After several years living in Japan, I feel a special connection to my ancestors and their deep appreciation for nature in each season and cycle.  Besides my love of natural indigo color, my textiles in shades of blue reflect my fascination with realms of nature such as the sky and seas, and movements in clouds, waves, and wind."  Kiyomi earned her BA/BFA at Tufts University/Museum School and her MFA at Kyoto City University of Art.
---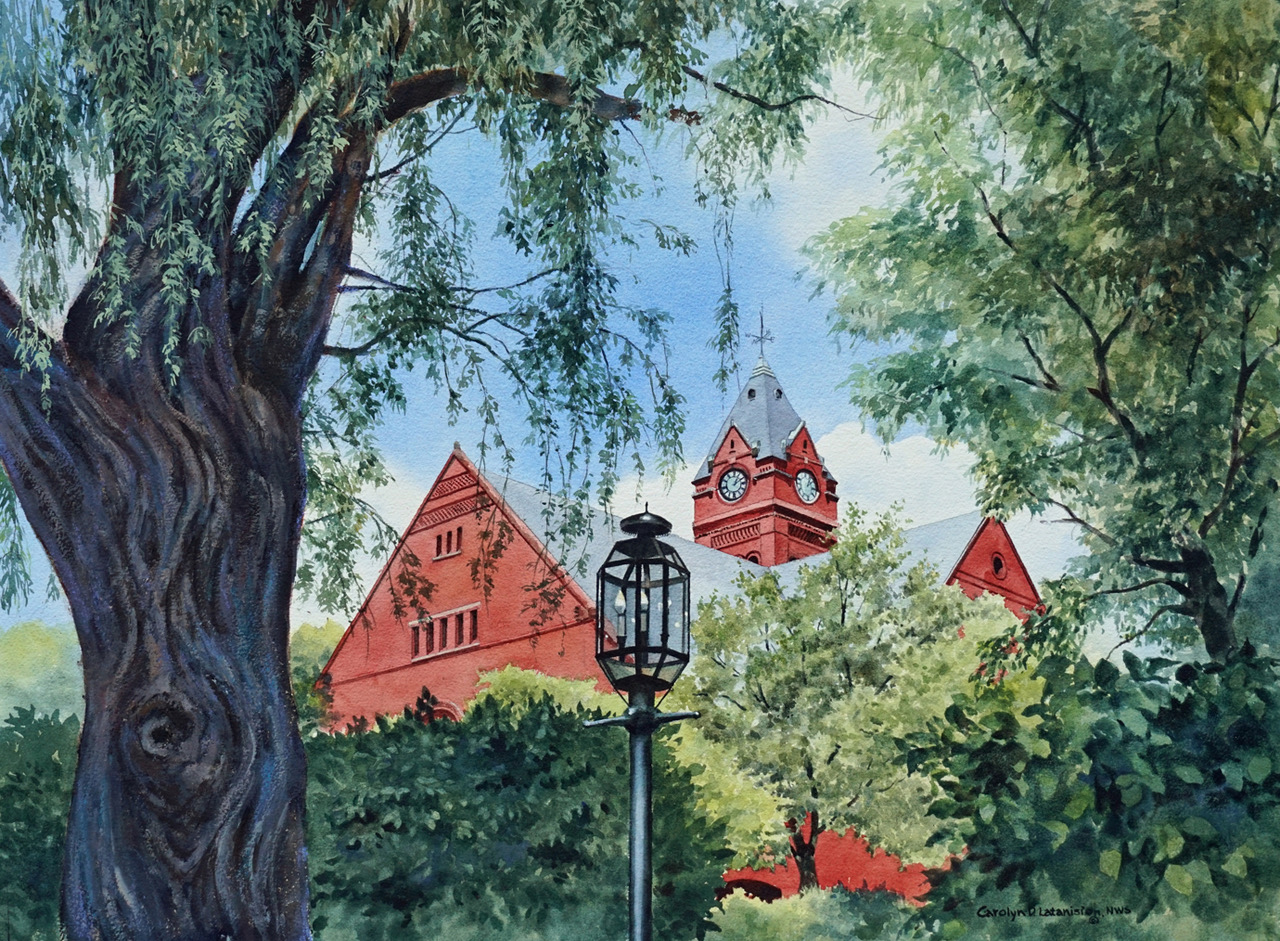 Appearing at Sweet Surprize, 23 Thompson Street, is Martina Werner. Originally from Germany, Martina Werner has lived in Winchester for many years with her family. She makes luminescent jars with fanciful interiors, whimsical jewelry, and a variety of other "fun items." She writes, "As a scientist, I am used to rational and logical thinking. A few years ago, during a stressful phase in my life, I discovered that there is a creative side to me, one that taps into a completely different way of thinking. Once this part of me was realized and set free, I have explored different ways of designing and creating fun objects. It is a journey of discovery, and has resulted in the objects you can see here."
The reception and exhibit venue, formerly known as "Nick and Lizzie's Sweet Surprize," sells gifts, jewelry, clothing, and many different kinds of fun stuff for people of all ages.